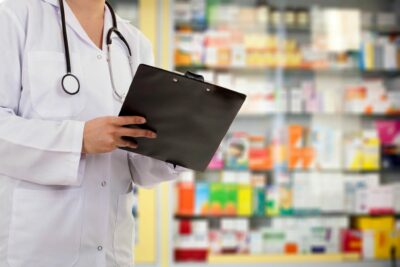 Prescription drugs can be very expensive for seniors, particularly if they are on a regimen of multiple costly drugs. But did you know there are a lot of prescription drug assistance programs out there that can help you and your senior save on the cost of prescription medication?
In this blog from Green Box Solutions, we'll take a look at just a few of these prescription drug assistance programs. Read on, and see if you can save money on the drugs you or your senior need.
Patient Assistance Programs For Free Drugs
Pharmaceutical assistance programs are available that can provide you or your senior with drugs free of charge, or often at a heavily discounted rate. The availability of these programs depends on the drugs you require, and the manufacturer, as they are usually run directly by the drug manufacturer.
 This article from the Medicare website is a helpful resource. You can simply enter the name of your prescription medication and then view more information about the patient assistance programs that are available for you. Take a look now, and you may be able to save big on the drugs that you or your senior need.
Another option is the Extra Help with Medicare Prescription Drug Costs program, which patients may qualify for if they have a limited income and are already receiving Medicare.
 Co-Payment Assistance Programs
 Depending on the condition that you or your senior may have, you might be able to get prescription drug assistance from a co-payment assistance program, which will help you reduce out-of-pocket costs for your prescription medications.
A few of the organizations that assist with this include Caring Voice Coalition, Good Days, and The Patient Access Network Foundation. Take a look at this page from RxAssist to see even more options, and see if you qualify for any of these co-payment assistance programs.
Discount Drug Assistance Programs
Many states have discount drug assistance programs that can help you get access to drugs at reduced rates. Over 40 states participate in this type of program in some way. This article from the NCSL is a great resource if you'd like to explore these discount drug assistance programs in further detail, and see if your senior qualifies.
Usually, there are limits on income and resources, but the actual requirements for each state can vary dramatically, so it's definitely worth taking a look to see if your senior qualifies in your state.
 $4 Drug Program At Walmart
You or your senior may be able to save big by taking advantage of the $4 drug program at Walmart. Quite a few medications are available for a $4/30 day supply, or for $10/90 day supply. Click here, and you can browse the Walmart website, and find your medication sorted by diagnosis. If you find your generic medication on this list, you may be able to save big on your next prescription.
Know Your Options For Reducing Out-Of-Pocket Costs For Prescription Drugs!
With a little research and legwork, you may be able to save big on prescription drugs through Medicare, through Patient Assistance Programs (PAPs), discount drug assistance programs through the state, and Walmart.
So take another look at this list from Green Box Solutions now and see if you or your senior qualify for any of these programs. Then, you can start saving money on prescription medications right away. Looking for more helpful tips and advice on managing care for seniors? Take a look at the Green Box Solutions blog!